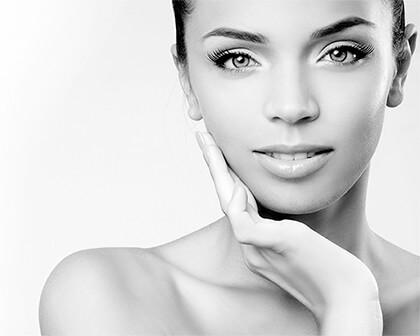 HIFU lifting system is an ultrasound device that is used to tighten and lift skin.*  HIFU is not equivalent to a surgical face lift but there are significant advantages including: no down-time, no scarring or bruising, no pain and the results are natural.
HIFU is a face-lifting and neck tightening technology that is revolutionary because of its use of focused ultrasound that creates ridiculously high amounts of heat in tiny little spots underneath the SMAS and deep subcutaneous tissue. A line of these spots will create a vector of pull or lift. The ultrasound energy can stimulate the body's natural healing response and cause collagen production to create a tightening affect.
This is not an overnight process but requires time for full results to be visible. Everyone is a little different with how quickly they respond to the procedure. It typically takes up to 3 months to see the full results of an HIFU treatment.*  Some people notice some changes pretty quickly which continue to improve for the first three months, but others will have a more gradual improvement.
When delivering this energy, patients may feel some discomfort. Pain during an HIFU treatment varies greatly depending on the individual and their pain tolerance level. Many patients find HIFU pain-free. Some patients have a low tolerance and experience more discomfort. Finally, although you can certainly feel the treatment, the discomfort is for the most part completely gone immediately after the area is treated.
It is used mainly on the face – the jawline, neck and upper face. The best patients have mild to moderate sagging of the facial tissues and do not wish to undergo surgery. These patients will often be highly satisfied with the results. If patients have a good deal of sagging facial tissue, HIFU results will frequently not improve the face enough to satisfy the patient.
HIFU typically is a one time treatment. It is difficult to say the exact length of time an HIFU procedure will last. Results of 1-2 years are now being seen.*
*At Swann Beauty, we try hard to provide the highest possible quality service with proper consultation for all our customers. 
Content on our website is provided for general informational purposes.
Comments about product effectiveness are based on customer results. 
All before and after results demonstrated may differ customer by customer and the result may also vary and depends on many factors.
Customers also need to adhere to the professional aftercare advice given to achieve the best possible results.