Swann Beauty Aesthetics uses the OPERA LED mask.  The Opera Mask has multiple treatment settings using specific colour wavelengths of light that penetrate the skin at varying depths.
The Opera Mask is placed over the face each session and takes 30 minutes. There is no downtime associated with this non-invasive procedure.
You will see visibly improved tone and clarity. A course of treatments is recommended for long term results, with 1 session being ideal as a 'pick me up'. It can easily be added onto peels, microdermabrasion or micro needling to enhance results, and also be used post injection to ease inflammatory response.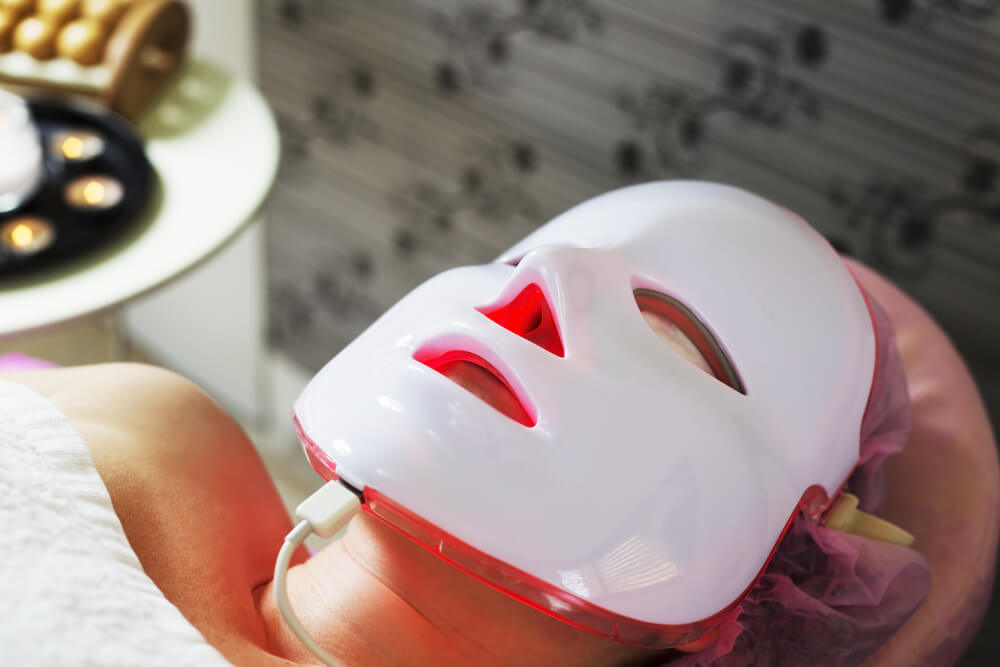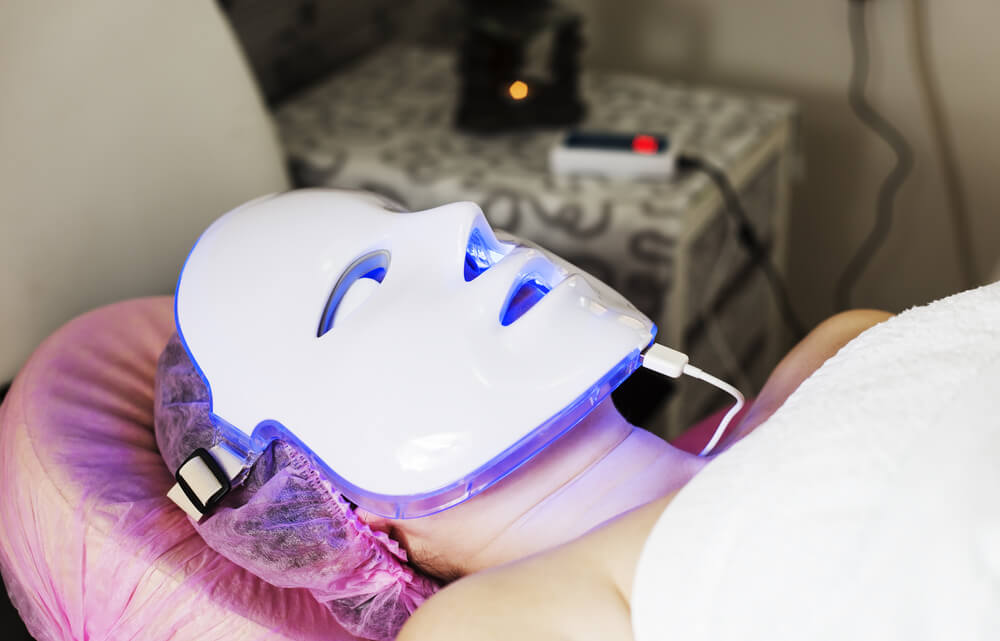 LED light Therapy
LED treatments have been around for years with numerous clinical studies available on LED lights, different wavelengths, different results and different treatments. All the clinical studies prove that LED light therapy treatments are effective.
One of the latest way to administer LED light therapy has been with the introduction and now world-wide trend of LED facial masks.
There is only one LED facial mask on the market today with clinical studies using that actual mask and that is the OPERA LED mask.
OPERA LED treats a variety of different conditions and can help your skin in the following ways:
Benefits of red light therapy include:
Benefits of blue light therapy include:
The Difference Between Red & Blue Light Therapy
Red Light therapy is a natural process with a great deal of benefits and no real known adverse side effects. It is capable of penetrating the skin to a depth of around 8 to 10 mm. Once absorbed this red light energy is converted to cellular energy. This conversion of energy leads to stimulation of the body's natural processes on a cellular level.
Blue Light is mainly used for acne and anti-bacterial treatments. An Acne light mask is an LED therapy mask specific for the treatment of Acne and Acne scarring. The Acne light mask uses clinically-proven light therapy of multiple wavelengths, Galvanic current, infra-red light and hydrogel mask to combat Acne in a number of specific ways:
Combination Light gives the benefits of both lights together, treating more complex skin, or multiple concerns.
And with the OPERA, you also get the additional of Galvanic treatment – for advance absorption of products and additional skin tightening.
What is a Galvanic facial and how does it work?
 Microcurrent pulse equipment delivers minute electrical pulses designed to mirror the body's own bio-electric field. Treatment should never be painful, is usually imperceptible, and at most is felt as mild tingling.
Whilst originally invented as a treatment for facial palsy, microcurrent has been used in aesthetics, where it is often known as facial toning or non-surgical face lifting, for its advantages in skin tightening and rejuvenation.
Benefits of Galvanic facial therapy: