Treatment options include:
Scarring
Stretch marks
Acne scarring
Uneven skin tone
Hyperpigmentation
Skin Rejuveration
Fine lines and Wrinkles
Cellulite
Dermal rollering, or micro needling is a simple yet fantastically effective treatment used to treat the skins surface.  Using a small roller device which contains hundreds of fine needles, the skin is fooled into triggering effective healing processes, which have number of benefits to its appearance.  These benefits include skin rejuvination and collagen synthesis.
There is no down time associated with the treatment, although the skin will appear red for several hours post treatment.*
Treatment times are very individual to each client, but for best results, a course of clinic based treatments, spaced 4-6 weeks apart are recommended.  A smaller, more superficial roller will also be provided for home use if necessary to achieve optimum results.
Swann beauty uses the newest technology – the eDS.  This digital pen makes treatment faster and more comfortable for clients, and can be used for delicate area su
Prices from £120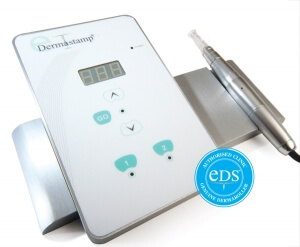 *At Swann Beauty, we try hard to provide the highest possible quality service with proper consultation for all our customers. 
Content on our website is provided for general informational purposes.
Comments about product effectiveness are based on customer results. 
All before and after results demonstrated may differ customer by customer and the result may also vary and depends on many factors.
Customers also need to adhere to the professional aftercare advice given to achieve the best possible results.