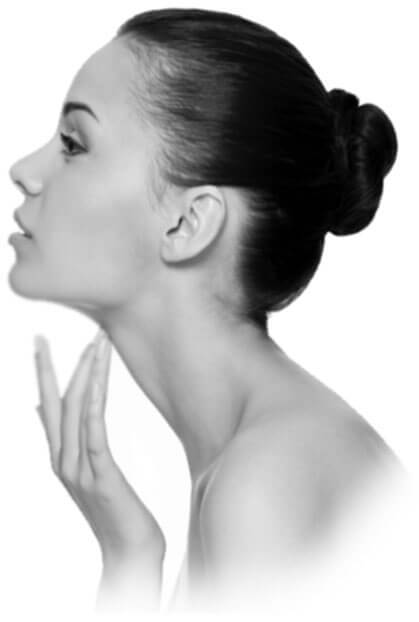 At Swann Beauty, we pride ourselves on offering only the most reliable and most advanced skincare treatments available for our cherished clients.
Whether you choose an at-home treatment or in-clinic treatment with one of our specialists, we can provide positive results on your skin and your confidence as they target specific skin concerns, such as:
Ageing skin
Sun-damaged skin
Acne and acne scarring
Pigmented skin
Oily skin
Dry skin
Combination skin
Rosacea
To get these results, we use the well-known and trusted brands of NeoStrata, Skintech, Dermaquest, Endocare and Heliocare.
Skin Peels
Chemical skin peels and skin peel products are used to improve the appearance of your skin. By peeling off old skin to reveal fresh new skin, you can notice a real difference after just one session.*
Here at Swann Beauty, we offer a variety of skin peel treatments, including: TCA, Glycolic and Lactic Acid peels. With each treatment varying in strength, you can choose the right option for you and your skin with the help of our consultation session.
Skintech Easy TCA Peels
Easy TCA peels are mainly used to treat acne, sun damage, hyperpigmentation, fine lines and wrinkles – the common signs of ageing that can occur on the face, hands and décolletage.
The medium-strength Skintech TCA peel is one of the safest and most effective peels available. It is to be applied weekly by a medical professional over a period of 4 weeks.
After the treatment, you may experience some redness and mild flaking over a 3-4 day period, but there is no associated downtime with this medium peel.
Dermaquest
Products by Dermaquest Skin Therapy are all made using the highest quality ingredients and most advanced technologies to provide their users with an effective solution to a range of skin conditions.
Dermaquest provides fast visual improvements to your skin, offering a range of professional treatments as well as home care products, including:
Facials
Retinol (vitamin A) treatment:
Retinol treatment is a pure and active vitamin A which repairs the lower levels of the skin that contain collagen and elastin. Ideal for those looking to lighten and brighten the skin for a fresh and rejuvenated look, this treatment can be used a facial or be taken to peel level with the right skin preparation. After the treatment you should notice your skin appearing softer and your pores less visible.*
Firming enzyme treatment:
This facial treatment is perfect to give your skin an instant lift.*  It provides your skin with a deep cleanse that will restore your skin back to its peak condition, strengthening it and leaving it feeling firm.*
Resurfacers
Pumpkin skin treatment:
This treatment is used for skin rejuvenation, age management, acne and hyperpigmentation. Working as an exfoliator, it leaves the skin looking and feeling brighter, softer and more radiant.*
Glycolic with stem cell:
A powerful anti-ageing skin treatment, this will leave your skin looking and feeling healthy, dewy and more radiant by increasing cellular turnover.*
MangoBrite:
Containing mango pulp and orange stem cells, this treatment will gently exfoliate which will help to reduce pigmentation and support an anti-ageing regime, as well as brighten the skin.*
Salicylic acid:
Ideal for those with oily or acne-prone skin types, the Dermaquest salicylic acid skin treatment removes blocked pores and reduces inflammation, leaving the skin smoother and clearer.*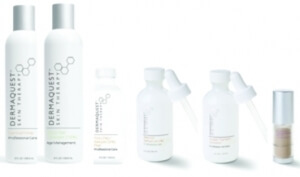 NeoStrata
NeoStrata is a top-selling skincare brand that utilises poly and alpha hydroxyl acids in their products to address those common skin issues such as ageing, acne, rosacea and problematic dry skin.
NeoStrata Glycolic skin peels:
Skin peel treatments by NeoStrata have been proven to visibly reduce fine lines and wrinkles, as well as increase hydration and balance irregular skin tone, resulting in smoother and softer skin.
NeoStrata Skin Boost:
Boost the effectiveness of the treatment by targeting specific skincare concerns with the Skin Boost.
Get in touch
To find out more about our products and services, or to book a FREE consultation, please don't hesitate to get in touch – we'd be happy to help!
Call us on 01782 938108 or email us at swannpty@talktalk.net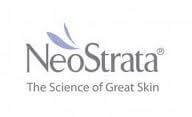 *At Swann Beauty, we try hard to provide the highest possible quality service with proper consultation for all our customers. 
Content on our website is provided for general informational purposes.
Comments about product effectiveness are based on customer results. 
All before and after results demonstrated may differ customer by customer and the result may also vary and depends on many factors.
Customers also need to adhere to the professional aftercare advice given to achieve the best possible results.